BIODIVERSITY & BIOGEOGRAPHY
Oak species diversity in Asia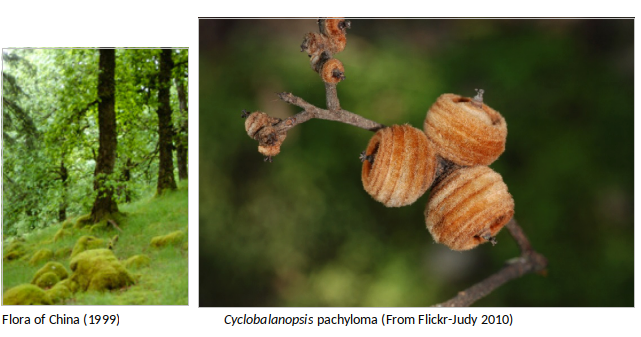 References
Camus, A. 1936-1954. Les chênes, Monographie du genre Quercus et Monographie du genre Lithocarpus. Encyclopédie Economique de Sylviculture. Vol. VI, VII, VIII. Editions Lechevalier (Paris)
Binh H.T., Van Ngoc N.V., Bon T.N., Tagane S., Suyama Y., Yahara T. 2018. A new species and two new records of Quercus (Fagaceae) from northern Vietnam. PhytoKeys 92: 1–15.
Denk T., Grimm G.W., Manos P.S., Deng M., Hipp A.L. 2017. An Updated Infrageneric Classification of the Oaks: Review of Previous Taxonomic Schemes and Synthesis of Evolutionary Patterns. Oaks Physiological Ecology. Exploring the Functional Diversity of Genus Quercus L. Springer International Publishing. 547 pages.
Huang C., Zhang Y., Bruce Bartholomew 2002. Flora of china. Vol.4 Missouri Botanical Garden Press and Editorial Committee of Flora Reipublicae Popularis Sinicae, Science Press (Beijing).
Menitsky Y.L. 2005 Oaks of Asia Science Publishers, Enfield (NH) USA, 549 pages (original book in Russian, 1984)
Yang Y., Zhu J., Feng L., Zhou T., Bai G., Yang J., Zhao G. 2018. Plastid Genome Comparative and Phylogenetic Analyses of the Key Genera in Fagaceae: Highlighting the Effect of Codon Composition Bias in Phylogenetic Inference. Frontiers in Plant Science. Vol. 9 Art. 82.